The Lac des Rousses peat bog trail
Les Rousses
The Lac des Rousses peat bog trail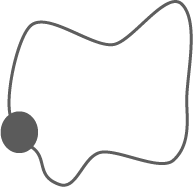 Circular
Course type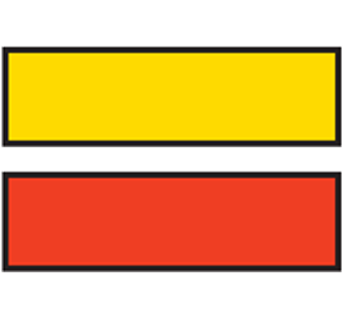 GRP® (Long distance through a local area)
Network
Embed this item to access it offline
Just a few minutes from the village, in spring and autumn, the peat bog creates touches of colour in this green landscape surrounding the sparkling waters of the Lac des Rousses. Original interpretive media complete the discovery of this remarkable Jura ecosystem.
---
Description
From the parking lot where you will find the directional signpost reading
PORTES DES ROUSSES D'AMONT
, take the path to your left to reach
le Rocher du Lac.
Use the boardwalk to reach the nautical base and then the
LAC DES ROUSSES
.
You may return by using via road or through the
Rocher du Lac.
Several stops will enable you to understand how the peat bog and the lake work, with the help of 5 media: 
The lake's habitat and its operation
Glacial origin and drinking water
The peat bog's functioning
The origin of the peat bog
A protected area
To learn more about peat bogs and wetlands, the documentary  "Tourbières, trésors cachés de la montagne jurassienne" (Peat bogs, hidden treasures of the Jura mountains) and a specific module on this topic are a part of the permanent exhibition held in the Maison du Parc in Lajoux, 25 minutes from Rousses.
Departure
: Lac des Rousses
Arrival
: Lac des Rousses
Towns crossed
: Les Rousses
Recommandations
Every year, thousands of hikers pass through this trail. For the well-being and safety of all, and to respect the environment, here are the rules to observe:
Please keep your dog on a lead
Do not leave the deck
Cycling is not authorised
Take your waste with you
Do not light any fires outside of the equipment provided
The plants and wild flowers in the peat bogs and surrounding fields are beautiful, they may be rare and protected and often wilt quickly. Do not pick them! They will delight the next hikers.
---
Information desks
Tourist information centre - Station Les Rousses Haut-Jura
495 rue Pasteur Maison du Tourisme, 39220 Les Rousses
http://www.lesrousses.com/
+33 (0)3 84 60 02 55
---
Transport
To visit and get about in the High-Jura, visit www.reshaut-jura.fr, the eco-mobility portal listing all means of transport within the Park.
During the summer season, a bus runs every day, its timetable is available on the website of the Rousses station's Tourist Office.
---
Access and parking
2.5km to the North-East of the Les Rousses village, take the D29E1 towards Bois d'Amont, then branch off to the left on the D29E2. The Lac des Rousses is well signposted.
Parking :
At the departure point, Porte des Rousses d'Amont
---
Accessibility
Joëlettes (all-terrain one-wheeled chairs)
Pushchairs
---
Report a problem or an error
If you have found an error on this page or if you have noticed any problems during your hike, please report them to us here:
---